On Sunday, February 1st 2015, "International Ninja Symposium - Ninja/Ninjutsu Studies of the World and Japan" was held at the auditorium located at the second floor of the Faculty of Bioresources building in Mie University.
Mr. Stephen Turnbull, the researcher at the School of Oriental and African Studies in University of London, presented a lecture titled, "The Forgotten Samurai: Japanese Warriors in Southeast Asia 1593-1688". Mr. NAKASHIMA Atsumi, the president of Ancient Martial Arts Association, presented a lecture titled "The True Nature of Ninjutsu and Ninja identified in Books of Secrets". Professors ODA Atsuko and INOUE Toshihiro from the Faculty of Humanities joined the panel discussion hosted by Professor YAMADA Yuji from the same faculty. The debate covered a wide range of topics from the reality of Japanese warriors (samurai) who played an active role in South East Asia from the Warring States period to the early Edo period, the characteristics of Iga and Koka tribes, and eventually to the future direction of Ninja studies at Mie University.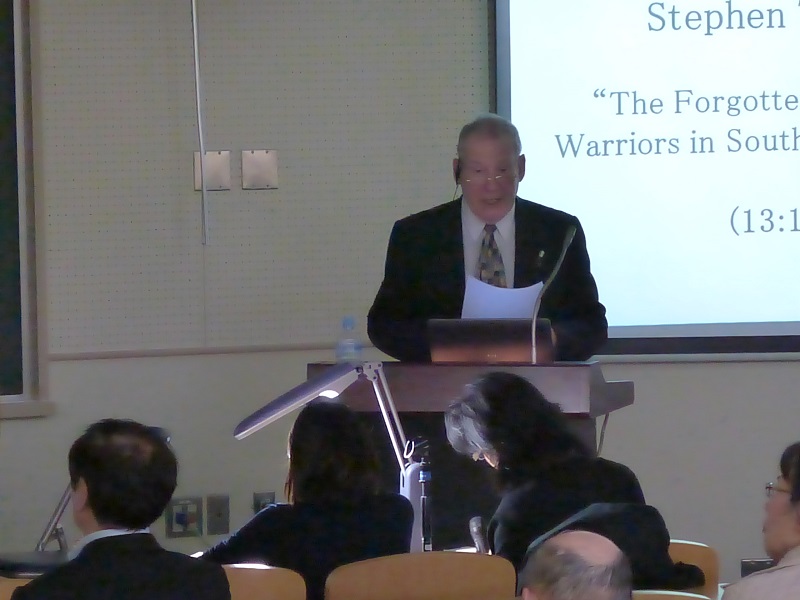 *****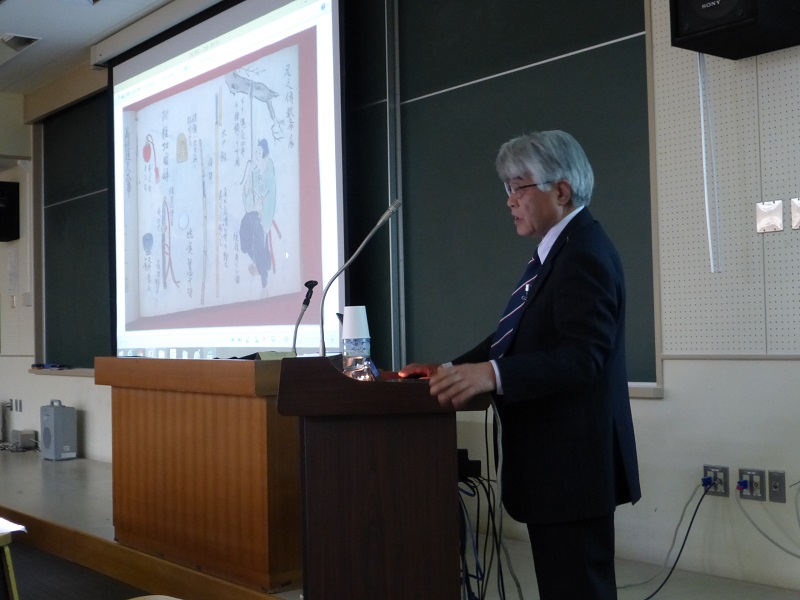 Mr. NAKASHIMA Atsumi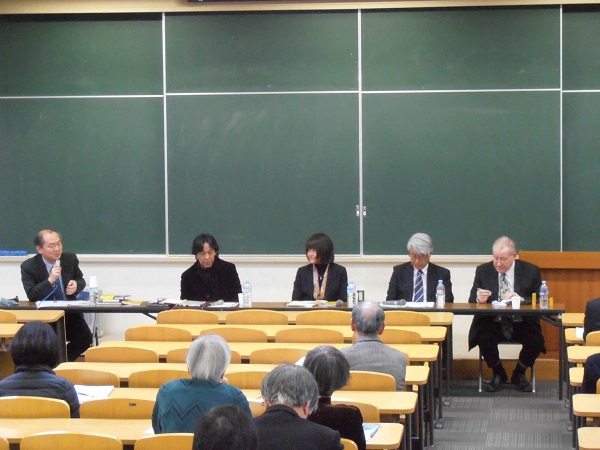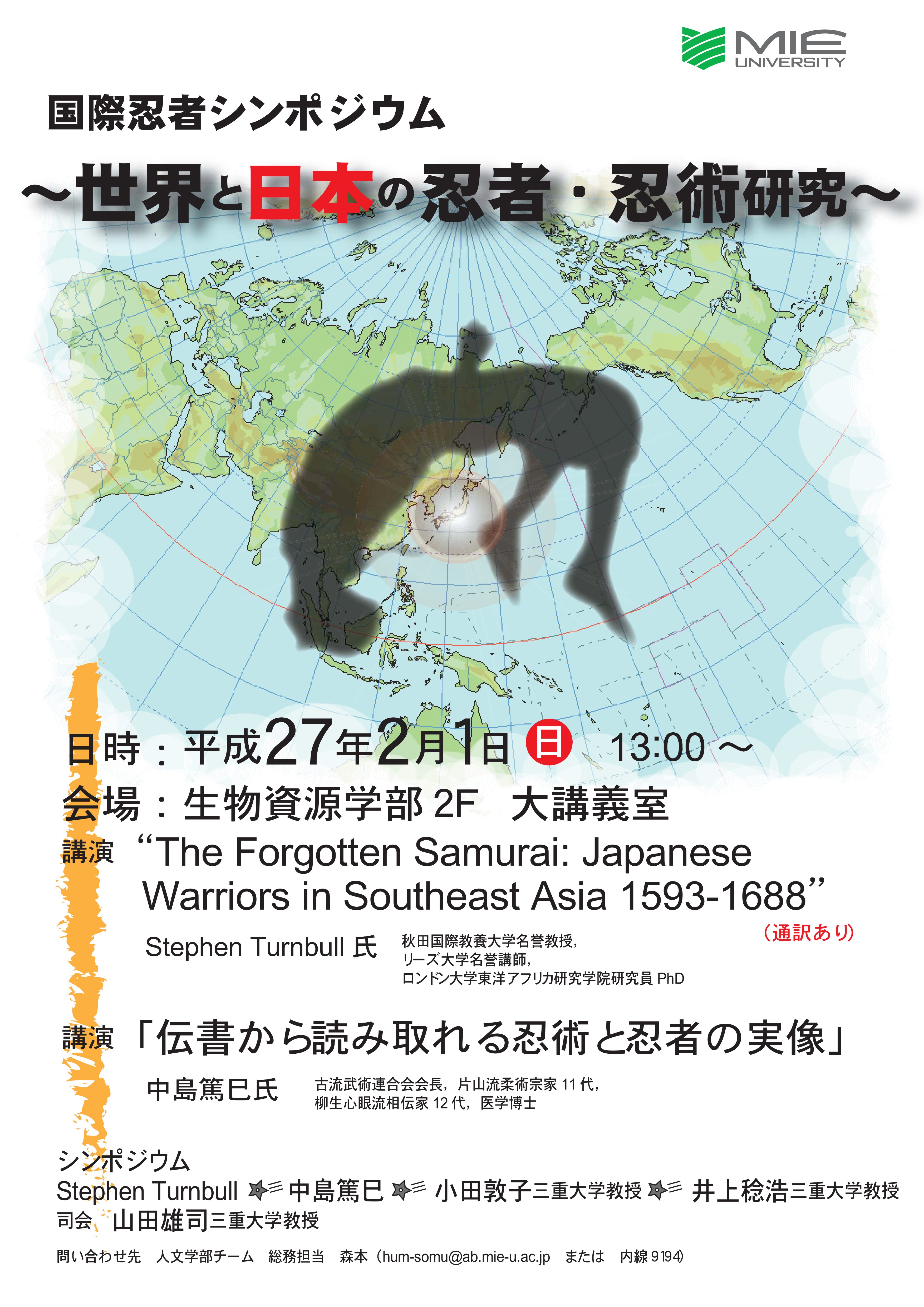 *****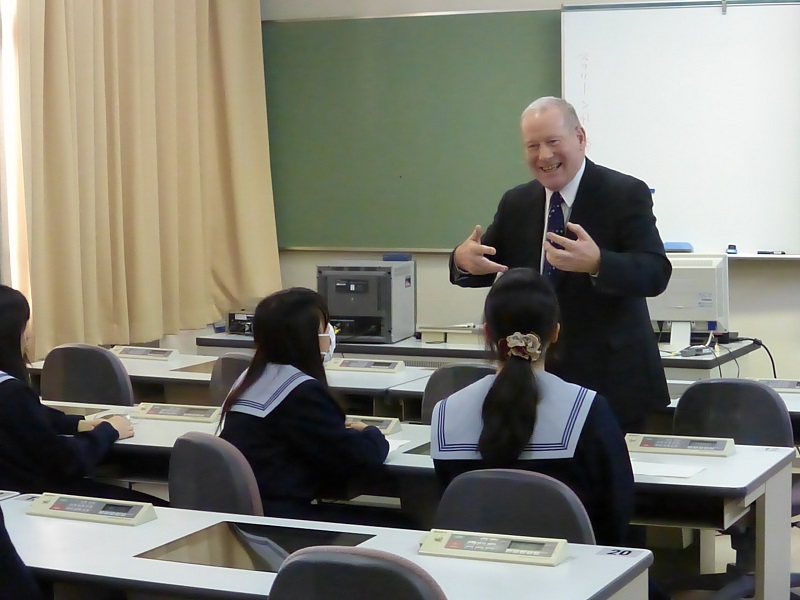 Moreover, Mr. Stephen Turnbull kindly spent some time joining the club activity of the English Speaking Society at Ueno High School on Wednesday, February 4th, talking with the students about both England and Iga.